Coaches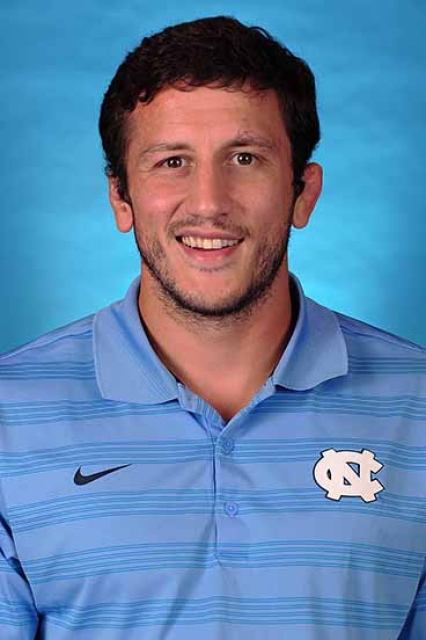 Head Coach
Coleman Scott
Coleman Scott, a four-time All-America performer at Oklahoma State and the 2008 NCAA champion at 133 pounds, was named head coach of the North Carolina wrestling program on August 13, 2015. Scott, who came to UNC as an assistant in 2014, becomes the sixth head coach in the history of the program.
A native of Waynesburg, Pennsylvania, Scott capped an incredible career at OSU by winning the 2008 NCAA title at 133 pounds. In addition to his success at the collegiate level, Scott has also excelled at the international level as a four-time member of the United States National Team. His crowning achievement came at the 2012 London Olympics, where he won a bronze medal in freestyle wrestling at 60 kg.
Scott works directly with the light and light/middle weights on technique and training for Carolina while still competing at the national and international levels.
Prior to starring at Oklahoma State, Scott was a three-time Pennsylvania state champion at Waynesburg Central High School. Scott and his wife Jessica have two children: daughter Leighton Ann and son Stetson Lewis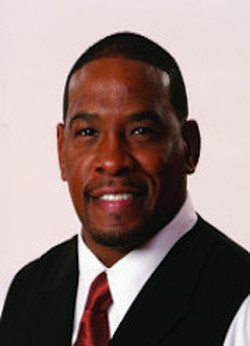 Head Coach - Tar Heel Wrestling Club
Kenny Monday
Kenny Monday brings a storied career as a competitor and a coach to Chapel Hill where he will assume head coaching responsibilities for The Tar Heel Wrestling Club and the Regional Training Center.
No stranger to fellow Oklahoma State Cowboy wrestling alums Head Coach Coleman Scott and Assistant Coach Neil Erisman, Coach Monday looks to make an immediate impact on the Tar Heel Wrestling Club's growing stable of senior level athletes.
"Kenny joining us is going to be a huge asset to UNC and Tar Heel Wrestling Club," Scott said. "He was a big factor in my Olympic journey in 2012. It's a great opportunity for guys like Tony (Ramos) and Josh (Kindig), who want to succeed at the international level. We want to win national and World titles here at UNC, so he's a perfect fit."
Monday enjoyed a great deal of success in his wrestling career as he was a three-time Olympian and two-time Olympic medalist, earning gold in 1988 in Seoul, South Korea, and silver in 1992 in Barcelona, Spain. He won the World championships in 1989 and finished with World silver in 1991. In 1988, he won gold at the Tbilisi Tournament, which was considered the toughest in the word at the time.
In his collegiate career at Oklahoma State, he was a three-time NCAA finalist, winning the championship in 1984.
He comes to UNC after working with MMA gyms around the country, including Team Takedown in Dallas, Texas, and the Blackzilians in Florida. Prior to that, he and Scott coached together at Oklahoma State's Cowboy Wrestling Club. In 1992, Monday served as Oklahoma State's co-head coach with John Smith.
Monday joins an already exciting club stuff with 2014 NCAA champion and two-time U.S. World Team member Tony Ramos, NCAA finalist Josh Kindig and Braden Atwood.
Additionally, his son Kennedy joins the UNC wrestling team as a freshman member of the 2016 recruiting class.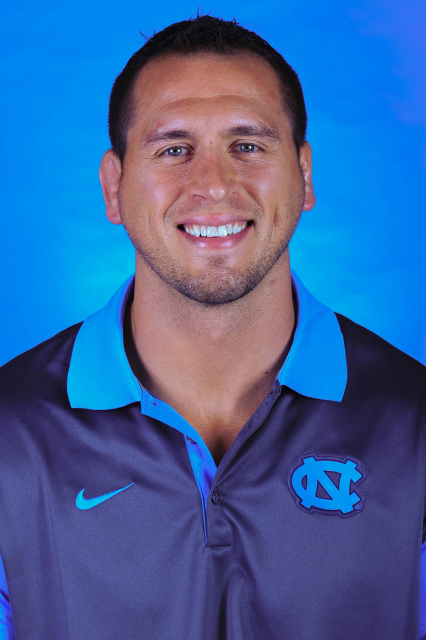 Assistant Coach
Bryce Hasseman
Bryce Hasseman joined the North Carolina coaching staff in September 2015. Hasseman, who came to Chapel Hill after two seasons at the The University at Buffalo, completes Scott's full-time coaching staff.
"It is great for us here at UNC to get someone like Bryce who has had the experience on the mat as well as in coaching," head coach Coleman Scott said. "He brings a different mindset in the room and in the office which will benefit the program tremendously. Neil and I have known him for same time and we already work very well together."
Prior to his time at Buffalo, Hasseman coached at Oklahoma State under legendary head coach John Smith. Under Smith, Hasseman helped guide three OSU wrestlers to All-America finishes - Clayton Foster, who took second at 197 pounds in 2011; Chris Perry, who took third at 174 in 2012; and Cayle Byers, who took third at 197 in 2012.
A former U.S. National Team member and world team alternate, Hasseman trained for the Olympics at the University of Iowa and the Olympic Training Center under coach Terry Brands. During his time in Iowa City, the Hawkeyes won an NCAA team title. Hasseman owns international wins as prestigious events such as the Don Kolov International, the Dave Schultz Memorial, the Guelph Open, the Hargobind International and the Canada Cup.
Hasseman started his college career at Northern Illinois before transferring to Bloomsburg. While at Bloomsburg, Hasseman won an EWL conference title and was an NCAA qualifier at 174 pounds. During the 2004-05 season, Hasseman led Bloomsburg with an 38-6 record.
A native of Franklin, Indiana, Hasseman is married to former USA Volleyball national team player Angie McGinnis. The two met while training at the U.S. Olympic Training Center in 2008 and have two sons, Levi and Isaiah.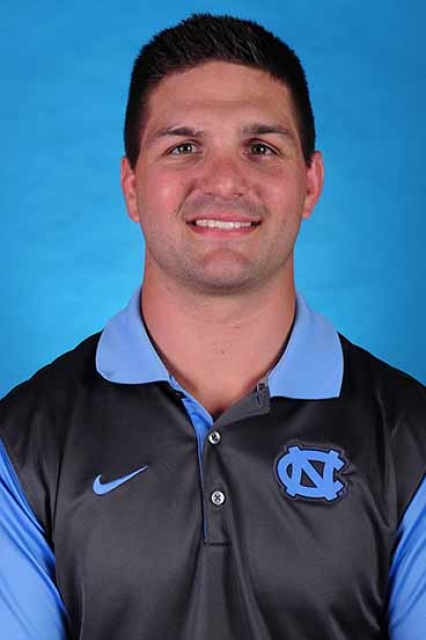 Assistant Coach
Neil Erisman
Neil Erisman, a 2011 graduate of Oklahoma State University, joined the Carolina coaching staff in 2014. A four-year starter at 157 pounds for the Cowboys, Erisman came to UNC after two seasons of coaching at his alma mater and one at Stillwater High School in Oklahoma.
A native of De Soto, Kansas, Erisman was a state champion at De Soto High School before competing at the collegiate level at Oklahoma State. He was a team captain at OSU and a three-time NCAA qualifier at 157 pounds who won the Big 12 title as a senior in 2011.
Erisman and his wife Kelli have two children, a son, Duke, and a daughter, Oakley.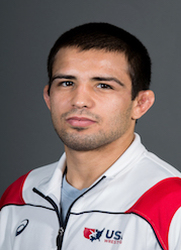 57 kg - Volunteer Assistant
Tony Ramos
Volunteer Assistant Coach University of North Carolina
World Team Member
Competed at Iowa from 2009- 2014
2014 NCAA Champion 133lbs
3x NCAA All- American
2014 Big Ten Champion 133lbs
4x NCAA Qualifier
5th 2009 Junior World Championships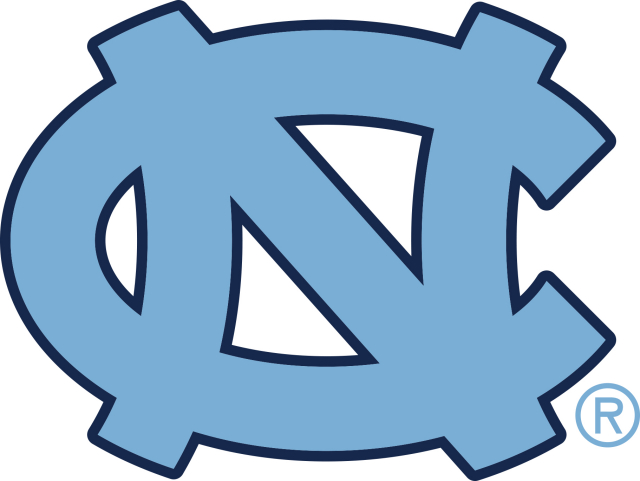 97 kg - Volunteer Assistant
Braden Atwood
Braden Atwood joined the North Carolina coaching staff as a volunteer assistant in 2015. A 2015 graduate of Purdue University with a degree in building construction management, Atwood was a standout performer for the Boilermakers.
Atwood was a four-time NCAA Championships qualifier, including three straight seasons at 197 pounds. He also was a four-time Big Ten place winner, rising to as high as No. 8 in the country as a senior.
A native of Delphi, Indiana, Atwood finished his college career tied for fourth in career falls at Purdue with 31. He was just the 11th four-time NCAA Championships qualifier in program history and only the fourth wrestler in program history to twice place at the Ken Kraft Midlands Championships.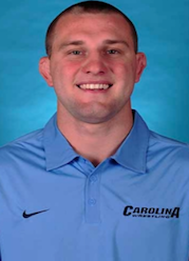 74 kg - Administrative Assistant
John Staudenmeyer
Competed at North Carolina from 2011- 2016
4x NCAA Qualifier
Excellent technician and instructor with a strong background from his youth and high school wrestling days in the greater Philadelphia area.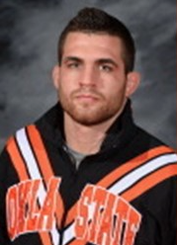 61/65 kg
Josh Kindig
Josh Kindig begins his second year of training and senior level competition with the Tar Heel Wrestling Club.
Competed at Oklahoma State from 2010-2015
4x NCAA Qualifier
2014 NCAA Finalist 149lbs
5th 2011 Junior World Championships
THWC is a USA Wrestling chartered club and an official U.S. Olympic Regional Training Center site that operates in accordance with all NCAA, USA Wrestling, and U.W.W rules and regulations.